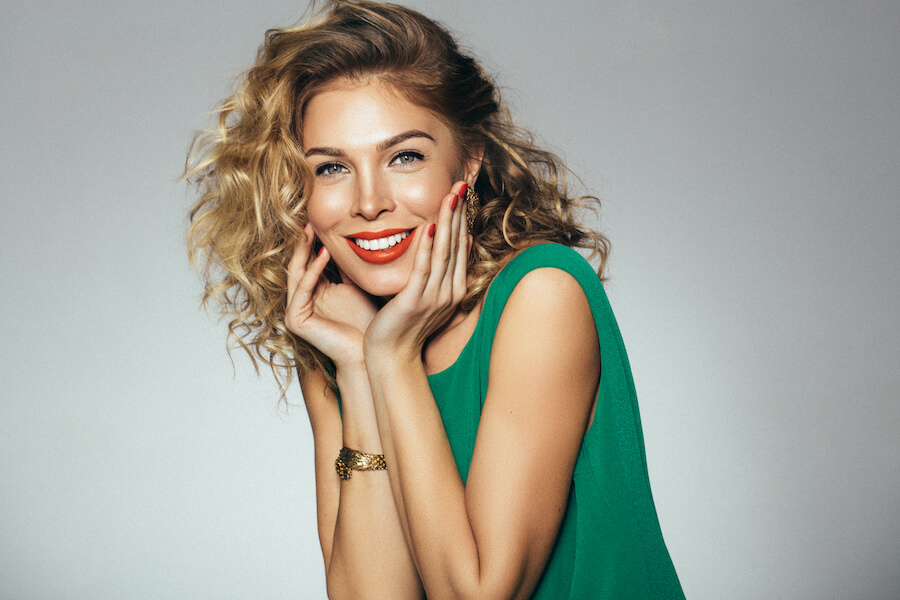 Enhance Your Smile with Veneers
January 31, 2023 7:32 pm
---
Do you have uneven teeth that you wish were more uniform? Are you unhappy with the shape of one of your teeth? Do you have discoloration that even teeth whitening can't seem to fix? Well, dental veneers can fix all of that and more! Veneers can transform your smile to deliver stunning results that look natural.
How Veneers Work
Dental veneers as thin shells of a special tooth-colored material. We bond these shells onto the front of your natural teeth to give them a new appearance. The color, shape, and size of the shells are custom-designed to address your specific aesthetic concerns.
Before a veneer is attached, a portion of enamel must be removed to make room for it. This will prevent the finished result from looking and feeling bulky or unnatural. Veneers are considered a permanent cosmetic treatment because your altered enamel will always need protection from a veneer.
What Dental Veneers Can Fix
Veneers can be used to make your teeth longer or shorter, to cover up minor chips and cracks, to close small gaps, to change the overall shape of your teeth, and to permanently whiten your smile. Plus, they are durable and resistant to stains.
How Long Veneers Last
How long your veneers last before they need replacing really depends on how well you take care of your smile and what your veneers are made out of. Generally speaking, veneers last about a decade. If you visit the dentist regularly, brush and floss with proper technique on a daily basis, and avoid chewing on hard substances, you can make your veneers last longer.
Cosmetic Dentist in Munford, TN
If you live in Munford and are interested in veneers, please contact Southern Dental Munford today. Our team loves helping patients achieve their dream smiles with custom porcelain veneers at our practice. At your consultation, we'll discuss what it is you'd like to change about your smile, how veneers can help in your specific case, and what the next steps would be.
Categorised in: Cosmetic Dentistry