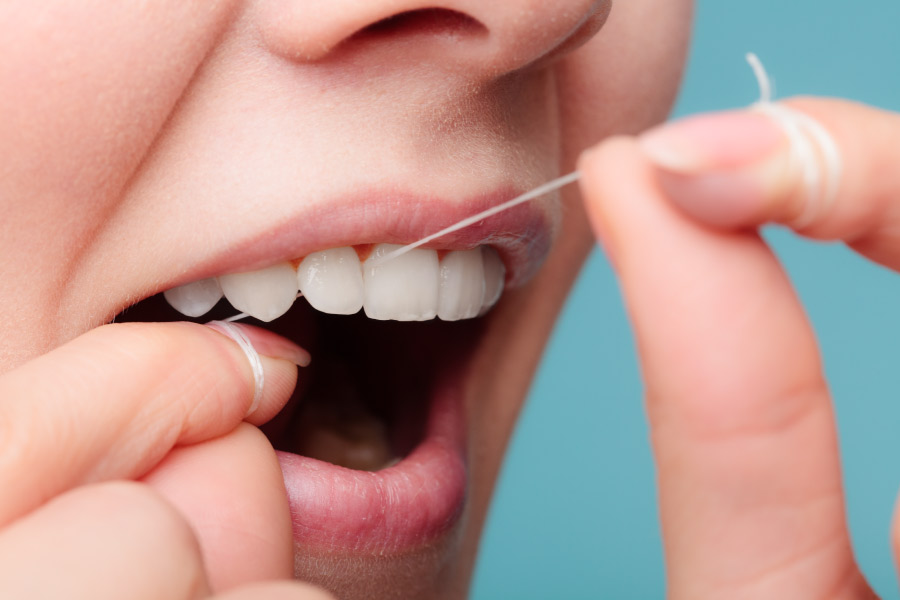 Can a Dentist Tell If You Floss Regularly?
March 30, 2023 12:52 am
---
Many patients tense up when we ask how often they floss. Some patients get so flustered they are tempted to fudge the truth in fear of being judged. But you should know that even if you do lie, your dental team will be able to discern the truth by looking at your teeth and gums.
How Your Dentist Can Tell Your Flossing Habits
There are a few different ways that your dentist can tell if your flossing habit needs a little work. For example, gums that are bright red, swollen, and/or bleeding are inflamed because they are irritated by plaque. This usually means there's not enough flossing happening on a regular basis to keep plaque from building up. Another sign is if you have yellow stains or discoloration on your teeth caused by plaque. Then there's the simple fact that if your breath just isn't that fresh, it can mean that there is debris stuck between your teeth.
Discuss Flossing with Your Dentist
If you're having trouble incorporating flossing into your daily oral care routine, speak with your dentist about what you can do to change that. Perhaps you need a demonstration of proper flossing technique. Or you may benefit from learning about different flossing tools, like a water flosser.
Compassionate Dental Care in Munford, TN
At Southern Dental Munford, we hope you never feel like you need to lie to us. We want you to feel supported and encouraged by our friendly team!
If you have additional questions about your oral hygiene habits or anything else dental-related, please contact us today. We would be happy to help in any way that we can, whether by giving you more information about our services or booking your next appointment. Our office is open Mondays, Tuesdays, Wednesdays, and Thursdays from 8 AM to 5 PM.
Categorised in: Preventive Dental Care