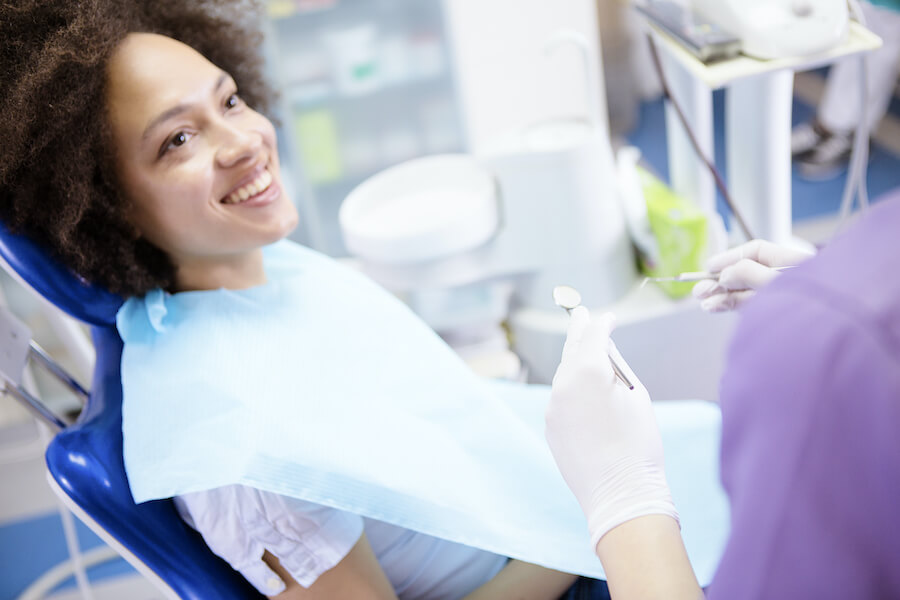 Why Are Teeth Cleanings Important?
April 28, 2023 1:36 am
---
Your oral health plays a vital role in your total body health. There are many things you can do to ensure your teeth and gums remain healthy and strong, including keeping up with biannual dental cleanings. While twice a year may seem like a lot, these visits can have a hugely positive impact on your smile and well-being.
Health Benefits of Professional Teeth Cleanings
The American Dental Association urges everyone to get a teeth cleaning and checkup every six months. Professional teeth cleanings can help:
PREVENT DECAY & CAVITIES – Your hygienist will remove plaque and tartar buildup during your regular dental cleanings. If left on teeth, plaque and tartar can cause cavities and eventual tooth loss.
REDUCE THE RISK OF GUM DISEASE – Not only do plaque and tartar attack your teeth, they also put your gums at risk of irritation and infection. Dental cleanings help prevent gum disease and loss of bone tissue.
FRESHEN BREATH – Bacteria buildup and leftover food debris can cause a lasting odor in your mouth. These particles are removed during your cleaning to freshen your breath.
IMPROVE OVERALL HEALTH – Your mouth is the gateway to the rest of your body. When you have a lot of bad bacteria in your mouth, infection can travel through your gums to the rest of your body. Teeth cleanings will improve the health of your mouth, and contribute to good body wellness.
At-Home Oral Hygiene
In between your six-month cleanings, make sure you're maintaining a great oral hygiene routine at home! Brush your teeth at least twice a day for two minutes. Use a soft-bristled toothbrush and make gentle circular motions on every surface of your teeth, including your back molars and tongue. We also recommend using fluoridated toothpaste to help strengthen your tooth enamel. Additionally, floss at least once a day, rinse your mouth between meals to help remove food debris, drink plenty of water, and avoid tobacco products.
Schedule Your Next Teeth Cleaning at Southern Dental Munford!
Are you overdue for your next teeth cleaning? Don't put it off any longer. At Southern Dental Munford, we offer a wide range of dental services, including preventive, restorative, and cosmetic treatments. Please contact us to schedule your checkup and cleaning.
Categorised in: Oral Health, Preventive Dental Care